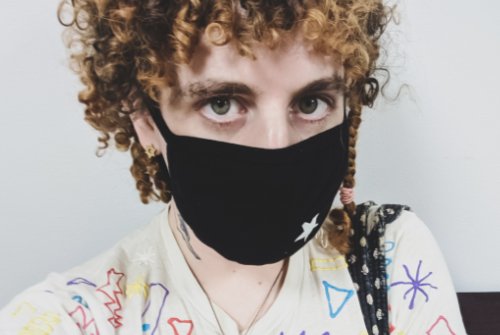 Never Angeline Nørth
Designer, artist, writer
Who are you, and what do you do?
My name is Never Angeline Nørth, I'm co-founder and lead designer of Undying Apparel. I also write and design books, create visual art and do the occasional tattoo. For my day job I'm Data Management Director at a local LGBTQ+ non-profit.
What hardware do you use?
I have a Dell Latitude E6230 laptop with a broken screen that I have turned into a desktop thanks to a cheap wireless keyboard and mouse and a wide format monitor that I salvaged from a pile of old tech a friend was going to throw away. I draw on a Huion H610PRO tablet.
And what software?
Google Docs for most of my writing, though I just transferred my current novel-in-progress to Scrivener and it's helped a lot with structuring it. I use Notepad++ to design and edit the Undying Apparel website, Cyberduck to upload it, Photoshop 2020 to make shirt designs and any digital art, and InDesign 2019 for book layouts. For my day job it's all Google Docs, Google Sheets, and Google Meet. Oh and Habitica to keep me on task and manage my to-do list.
What would be your dream setup?
I'd love to get a Surface Book 2 or some other kind of laptop/tablet combo so I was a little more mobile with my design work (and, lately, my writing work, since I can't use Scrivener on my phone).
Uses This is supported by ZSA, makers of the Moonlander, ErgoDox EZ and Planck EZ keyboards. They also publish an awesome newsletter.