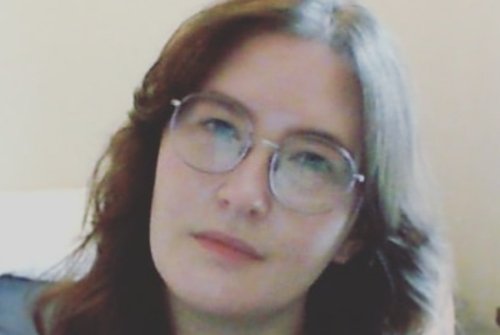 Marri Knadle
Narrative Lead (Sonderlust Studios)
Who are you, and what do you do?
I'm Marri Knadle. I'm currently the Narrative Lead (working on both narrative design and writing) at Sonderlust Studios, where we're working hard to release our first game. It's a [redacted] about [redacted] set in [redacted]. Please look forward to it.
In the past, I've been a writer at Ubisoft on the Far Cry franchise, a medical eLearning training and gamification designer, a copy editor, and a student of the history of medicine. I also write fiction, mostly for fun right now.
What hardware do you use?
A PC I built for myself. AMD Ryzen 5 3.6 GHz 3600 6-core processor, MSI MAG B500M Micro ATX AM4 motherboard, G. Skill Trident Z 32 GB ram, MSI GeForce RTX 2060 6 GB Ventus XS video card, and a 1 TB solid state drive and a 1 TB internal hard drive, both Western Digital. This is all packed into a white NZXT H510 ATX mid tower case.
My monitor is a white 29" widescreen LG 29WK600-W.
I get headaches with over-ear headphones, so I use 1MORE Triple Driver in-ear headphones, which I'm really happy with both in terms of build and sound.
My keyboard is a Logitech ergonomic K860, and my mouse is a Logitech MX Vertical mouse. Both were odd to adjust to at first, but I'm glad I did.
I sit at a 52 x 22" dark blue IkEA ALEX desk (the color seems sadly discontinued) next to a matching ALEX 5-drawer unit. I'm on an armless beige HATTEFJÄLL chair, the side of which is slowly being destroyed by my cat, Frobisher, who likes to reach up and sharpen his claws on it. It's holding up remarkably well despite this treatment.
I have a Huion Kamvas Pro 16 drawing tablet for brainstorming, diagramming, and drawing. Though admittedly it's collecting dust right now, since my desk is a bit too small to use it well and I have to climb under my desk to plug it in. It ends up being easier to just grab a piece of paper or use a brainstorm diagram software. I still hold out hope I'll build up my old drawing habit though.
I have a OneAdaptr STACK 6 detachable/interchangeable surge protector power strip, and white twist ties for cable management.
I also have 7-year old 13.3" Asus Zenbook UX305 that I use just for personal writing, usually on the couch. In the Before Times, I would take it to cafes.
Other assorted pieces of "hardware" that help my work day and creative process go smoothly include: a black Zebra Sarasa Clip 05 pen, Brunnen 74 x 52 mm graph index cards, Midliner highlighters of various colors, assorted washi tape, a Panda 3.3 L electric hot water boiler and warmer, a blue Liberfeel USB-plug mug heater coaster, natural cork massage balls, a MUJI aroma stone and sweet orange essential oil, and Tiger Balm.
And what software?
For work communication and basic functions: Firefox, Slack, Notion, Google Sheets, Miro, and Unity. Our digital workplace is held in Gather, which I've really been enjoying.
For my own writing projects: Scrivener 3, Microsoft Word, Microsoft OneNote (which I really love, especially for organizing inspiration and worldbuilding), Aeon Timeline 3, Wonderdraft, Pocket, Dropbox, and Excel.
For productivity with both: Spotify, Tab Session Manager, and LeechBlock. I also use f.lux to try and reduce eyestrain.
What would be your dream setup?
Honestly, pretty close to what I have now. Having made do with less, I'm very grateful for what I have.
If we're dreaming, I'd like a bigger desk that can convert into a standing desk, and a bigger monitor or maybe a dual monitor setup.
I'd love to have more space for bookshelves so I can keep building my reference libraries. I'd also like a printer, since reading and editing from the page is more comfortable than a screen for me, but I don't have room for one right now.
Oh, I'd also like a microwave, and space for it. It takes a while to heat my food on the stovetop, and I could use that reclaimed time to go for walks after eating lunch on workdays.
Most importantly, I'd like to magically transport my whole setup into a room of its own instead of in my small living room, and then place my whole living space somewhere peaceful in the woods. Quietude and a view of nature would be wonderful. I fantasize a lot about Ursula K. LeGuin's office and having a space like it.
A bird feeder in view would make it ideal. For peace, at least, if not productivity.
Uses This is supported by ZSA, makers of the Moonlander, ErgoDox EZ and Planck EZ keyboards. They also publish an awesome newsletter.