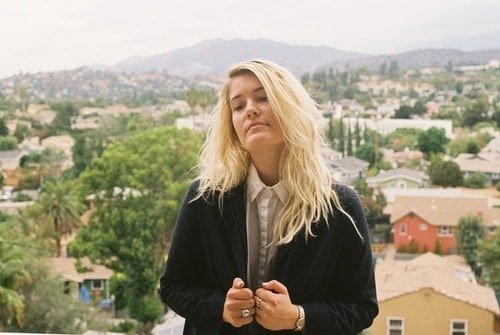 Kailee McGee
Artist, writer, filmmaker
Who are you, and what do you do?
I am a human named Kailee McGee who lives in Los Angeles, California. I am an artist, writer, and filmmaker. I make content for screens of all sizes and sometimes real life too. I like blurring the line between fiction and reality and life and art.
I have directed numerous music videos, short films, digital new media pieces, and written/produced/directed three feature films. I have also created video content for brands and entertainment marketing campaigns for clients including A24, Mattel, Toca Boca, Sesame Street, HGTV, Focus Features, ESPN, Netflix, Paramount, Sony, and Disney.
I just finished a short film called The Person I Am When No One Is Looking - about a filmmaker who attempts to reshape her identity through a highly curated social media presence. I am currently working on writing another feature and practicing how to live everyday as art.
I was raised in Laguna Beach, California, and I am a New York University Tisch School of the Arts alumna and proud member of the Alliance of Women Directors. I'll also add that I am an ENFJ, Virgo, and animal lover.
What hardware do you use?
I do most of my writing and producing work on my MacBook Pro (Retina, 13-inch, Late 2012). I do all of my video and editing work on my iMac (Retina 5k, 27-inch, 2017). I use my iPhone 5s as my phone-phone simply for talking, texting, Lyfting, and music in the car. My iPad Mini 2018 is my main device for using and consuming iOS apps. And, I use my old iPhone 6s Plus to post to Instagram (as the iPad app squishes the 9x16 images). My main digital camera is a Sony α6000.
And what software?
Google Docs. Google Slides. Google Sheets. Final Draft. Adobe Premiere. Chrome. Afterlight. LINE Camera. Notes. Photo Booth. Voice Memos. Elgato's Video Capture system to digitize VHS and Mini DV footage.
What would be your dream setup?
Right now I work from home, which is great and not great in ways. I would love my own personal sunny studio to venture to daily to create as well as store my supplies and past projects. I would also love to take up a messy hobby, like painting.
Uses This is supported by ZSA, makers of the Moonlander, ErgoDox EZ and Planck EZ keyboards. They also publish an awesome newsletter.