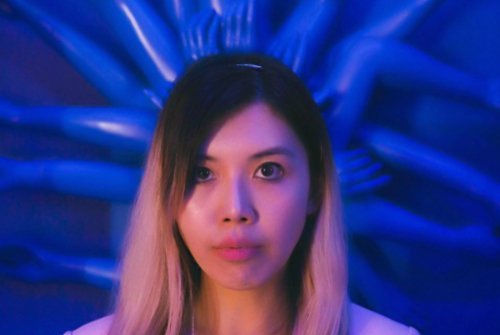 Banana Chan
Game writer, designer
Who are you, and what do you do?
I'm Banana Chan, I'm the owner and co-founder of a small-box board game and RPG publishing company called Game and a Curry. I also design and write games. One of the games that I have out on Kickstarter now is Jiangshi: Blood in the Banquet Hall, a collaborative storytelling tabletop RPG where players take on the role of a Chinese immigrant family running a restaurant in 1920's Chinatown. The game deals with oppression and the stresses of running a restaurant in the day and at night, hopping vampires (jiangshi) come out and the family has to survive them!
What hardware do you use?
I have two MacBook Pros (one is from my day job) that I go back and forth on. Since I work with tabletop games, I use whiteboards and dry erase pens to go back and forth on ideas and timelines (I like the tactile nature of a physical board). I also use a lot of paper and cardboard for making physical prototypes.
And what software?
For designing, I always use Google Docs, Slides and Sheets. When I start designing character sheets, cards and anything like that, I use Illustrator. If I wanted to start making a trailer (because I'm a video producer by day), I use Premiere!
What would be your dream setup?
A room just full of screens connected to two laptops (because I hate having to sit in one spot all the time). And that way, I can switch back and forth between (video) gaming and working!
Uses This is supported by ZSA, makers of the Moonlander, ErgoDox EZ and Planck EZ keyboards. They also publish an awesome newsletter.