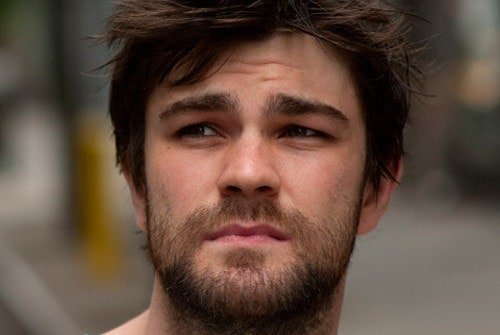 Zach Gage
Game developer, artist
Who are you, and what do you do?
My name is Zach Gage, I make videogames and art.
What hardware do you use?
I actually just did a total overhaul on my extremely-aged digital setup a few months ago so it's all probably a little boring --- I use a 13" 2017 MacBook Pro, a 5K LG UltraFine display. I prop my MacBook up on an old IndieBox box. I keep cool with a Vornado Zippi fan which was harvested from a friend's company when they moved offices. It sounds exactly like a physical hard-drive reading and writing a ton of data when it's on. I also have an old Vew-Do balance board for keeping me focused on long calls.
I work at a standing desk that is built out of a desk my dad made a long time ago with some MultiTable legs on it. I use a Drobo 5N2 for backup.
I use a Magic Mouse 2 and a Apple extended keyboard (wired).
And what software?
I develop my games with Unity, Visual Studio, Dash, and obviously Xcode.
For the art and web stuff I use Adobe Creative Cloud (mostly Photoshop and Illustrator. Sometimes Dreamweaver and InDesign) and Glyphs (in most of my games I use fonts as my sprite-sheets so I can use Text Mesh Pro to handle their scaling).
For day to day FTP stuff I use Transmit and sometimes Coda.
For font management (super important!) I use FontExplorer X.
For building sound effects I use Logic Pro X.
For trailers, Final Cut Pro X.
Direct Mail is a lifesaver for sending out big press blasts.
I spend a lot of time on Slack to keep my sanity while working alone in my apartment. Also Tweetbot helps there.
I keep all my to-do lists in TextEdit.
Backblaze has saved my bacon once or twice.
ColorSnapper 2 is so handy for matching colors when moving between Unity and the Adobe products.
And Fantastical 2 keeps my schedule organized!
What would be your dream setup?
I wish my NAS could run Plex adequately, I had an external thunderbolt GPU for my laptop, and someone would come over with a magic box that would compile my Xcode builds faster.
Uses This is supported by ZSA, makers of the Moonlander, ErgoDox EZ and Planck EZ keyboards. They also publish an awesome newsletter.