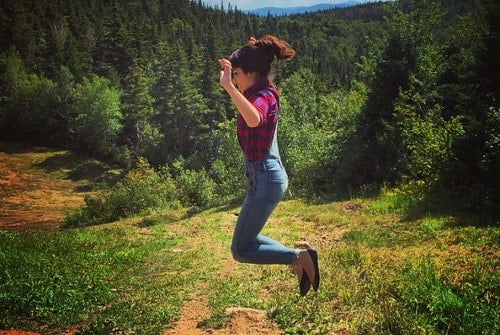 Lindsay Small-Butera
Animator, designer, director (Baman Piderman)
Who are you, and what do you do?
My name is Lindsay Small-Butera and I'm a designer, animator, and director out of a small home studio. I work primarily with my husband and creative partner Alex on work for television, commercials, music videos, and wherever else you can stuff animation into the gills of. I also do a wide range of illustration in my spare time for various personal and commercial work.
We also are the creators and sole producers of the hit web series Baman Piderman, an all ages animated internet show about friendship. It's a notoriously... difficult show to describe. Maybe watch a few episodes on YouTube if you're curious.
I also teach animation design at the Massachusetts College of Art and Design in Boston.
What hardware do you use?
I work on an iMac (27" model) with the quad core and Fusion Drive. The tablet I use to draw digitally is a 24x Cintiq model that I have mounted on an Ergotron arm so I can move it around pretty easily, as my sitting posture ranges from "Raptor in rapt attention" to "Bones?". I love my Cintiq! I'd recommend them to anyone who is able and is passionate about digital drawing. Moving from a regular flat Wacom to the Cintiq upped my productivity in the day significantly.
And what software?
I use Adobe most of all, and primarily the CS3 suite still, since it's my favorite. I have a subscription to the cloud for Flash CC these days as well for work. The programs I use most are Flash, Illustrator, Photoshop, and After Effects!
What would be your dream setup?
I'd adore having a Cintiq Companion and to be more mobile in general; it's tough being tied exclusively to the office for most of the time due to the digital nature of our art! We have a lot of fun though and I'm just happy to have any kind of set up at all! Haha!
Uses This is supported by ZSA, makers of the Moonlander, ErgoDox EZ and Planck EZ keyboards. They also publish an awesome newsletter.