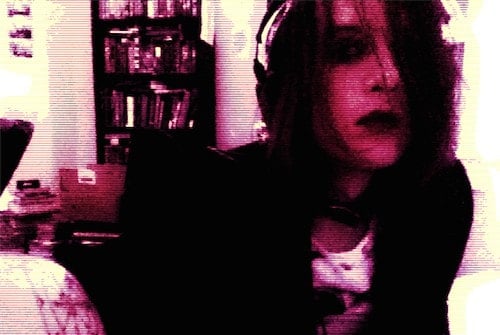 Kitty Horrorshow
Indie game developer
Who are you, and what do you do?
My name is Kitty Horrorshow and I'm an independent game developer. I make games that focus on exploration, architecture, atmosphere, storytelling, surrealism, fear, and emotional impact. To date I've made Dust City, CHYRZA, Sunset Spirit Steel, and Rain, House, Eternity, as well as a smattering of small pocket-worlds and interactive fiction stories.
What hardware do you use?
I do most of my game development on my self-built PC: AMD FX-8150 Zambezi 8-Core 3.6GHz processor, CORSAIR Vengeance 16GB RAM, ASUS Sabertooth 990FX AM3+ AMD 990FX + SB950 6 x SATA 6Gb/s USB 3.0 ATX AMD Motherboard, Western Digital 1TB 7200 RPM HDD, FirePower ZT Series 750W power supply, MSI GeForce GTX 970 4GB 256-Bit GDDR5 PCI Express 3.0 x16 graphics card, all in an Antec Three Hundred Black Steel ATX Mid Tower case. With purple chassis fans, because I am a classy girl.
For sound and music, I use an HP ProBook 455 G1 laptop (AMD A6-5350M 2.90 GHz, 4GB RAM, Windows 7 Professional 64-bit). I also use an Akai LPK25 USB keyboard for composing, and an Alesis QX49 USB keyboard and Akai APC40 mkII controller for playing.
And what software?
I do nearly all of my game-making in either Unity 4/Unity 5 (for 3D games) or Twine 1.4.2 (for interactive fiction). I make pretty constant use of the PlayMaker and ProCore extensions for Unity-- they are absolute life-savers for an independent developer. For 3D modeling I use a combination of Wings 3D, Sculptris, SketchUp, and Blender. I tend to use some combination of Paint.Net and GIMP for 2D graphic design/image editing, or GraphicsGale in the case of animated sprites. For sound design and music I use Audacity, Bfxr, FL Studio, and Ableton Live, along with a whole host of VST's and plugins, most found from KVR Audio. Sometimes when I'm bored and just want to make pretty things, I break out Hexels. Everyone should get Hexels.
What would be your dream setup?
I've always wanted a killer PC with a huge, spacious desk for all of my music toys and a 3-by-2 grid of wall-mounted wide-screen monitors. A 3DConnexion SpacePilot Pro 3D mouse would be lovely. There are too many amazing Unity extensions to list, so a winning lotto ticket or a rich, mysterious benefactor would help with that. The idea of developing VR games is a long-term fantasy, so I end up wanting just about every new VR thing I ever hear about -- the Oculus Rift, the Leap Motion, the Sixense STEM System, a Virtuix Omni. For music a top-of-the-line MacBook Pro would be wonderful, and I'm dying to get my hands on a Korg electribe and a Kaoss Pad KP3+. Not to mention everything Native Instruments has ever made or will ever make. All of this in an old, crumbling Victorian-style house that's completely paid-off, with sound-proofed walls and a German Shepherd named Countess and a claw-footed bathtub filled with warm black slime of dubious origin. I may have gotten ahead of myself.
Uses This is supported by ZSA, makers of the Moonlander, ErgoDox EZ and Planck EZ keyboards. They also publish an awesome newsletter.