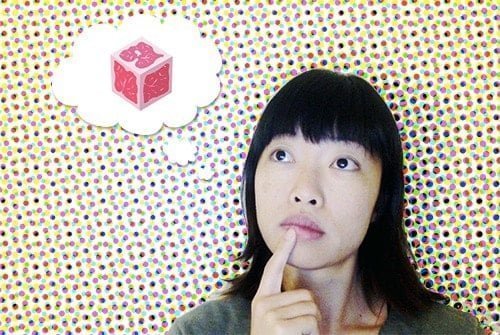 Jen Fong-Adwent
Apps engineer (Mozilla)
Who are you, and what do you do?
My name is Jen Fong-Adwent but some people know me as Edna Piranha. I work at Mozilla on the Apps Engineering team, building mobile-friendly open sourced HTML5 apps.
I also created the GIF chat site Meatspace Chat with help from Sole and a bunch of contributors.
I don't blog too often but when I do you can read my project updates and thoughts or you can follow my random tweets which are more frequent.
Most of my spare time is spent on hacking on personal code projects and libraries - recently I've been working with a lot of Node.js, LevelDB, IndexedDB and WebRTC.
What hardware do you use?
For work and personal computer usage, I have two 13" MacBook Airs that I do everything on. For a while I was using a Wacom Intuos tablet but I've lost the pen so I'll have to get a replacement soon.
For mobile devices, I have an iPhone 5s that I use everyday as my default "everything" phone, but I also have the following:
A Samsung Galaxy S3 that runs Cyanogenmod, which I use for testing Firefox installed apps from the Firefox Marketplace.
I just ordered a Nexus 5, which I am going to use as a secondary everyday phone and test my personal collection of projects.
I also have two developer preview phones from Geeksphone for testing Firefox OS apps.
For location-based devices, I have a Garmin Forerunner 210 that I use for tracking trail running, street running and hiking.
And what software?
I do all my local coding on projects using Sublime Text 2 and all my remote server editing with Vim.
For graphics editing, I use Photoshop and Illustrator.
For browsers I use Firefox Nightly and Chrome Canary on desktop, Firefox Beta on Android and for lack of any other reasonable options I default to Safari on iOS.
For social apps, I primarily use Meatspace Chat, Twitter and Adium.
For password management, I use 1Password to generate passwords for all the random sites I sign up to.
What would be your dream setup?
I would love to have an external monitor like an Apple Thunderbolt display at home and a 13" MacBook Pro with Retina display. Actually, having a couple of these simultaneously would be cool.
Uses This is supported by ZSA, makers of the Moonlander, ErgoDox EZ and Planck EZ keyboards. They also publish an awesome newsletter.