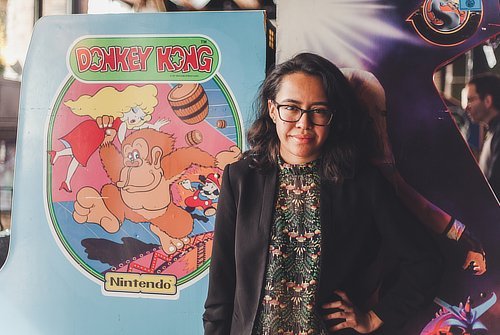 Janet Garcia
Game critic
Who are you, and what do you do?
My name is Janet Garcia (aka Gameonysus) and I'm an independent game critic and content creator. I stream on Twitch, podcast (Gameonysus Weekly, The MinnMax Show, guest features), and write articles/reviews. All my work is supported through my Patreon.
What hardware do you use?
I have an NZXT Streaming PC with the following specs: AMD Ryzen 9 3900X 12-core processor (3.79 GHz), 32 GB of RAM, GeForce RTX 2070 SUPER, and 1 TB of storage. I use an internal capture card, specifically the AVerMedia Live Gamer DUO. Everything is viewed across my 4 monitor setup featuring an ASUS gaming monitor, an LG, and 2 HPs.
Since all my content creation is based on games there's plenty of gaming hardware at work. For modern consoles and peripherals, I have a PS5, Xbox Series X, Nintendo Switch, and Oculus Quest. Older hardware is in my home but rarely gets used for content.
And what software?
I'm sure I'll miss a few types but for software I use Google Chrome for browsing even though it takes up way too much power. For communication, I'm using Slack and Discord. For music, I'm using the Spotify app on every device I have. I stream and record podcasts using Streamlabs OBS, NVIDIA Broadcast (for camera blur and mic filtration), and occasionally Audacity for audio recording.
My videos, including my podcast, get edited in Adobe Premiere and I use Adobe Photoshop, Figma, and Canva for editing thumbnails and creating other art assets.
And of course, every game I play is another piece of software used to do my work.
What would be your dream setup?
I'd love to have a proper studio space that's completely separate from my bedroom. Here's what that space would have in addition to my current, 4 monitored desk. I'd like a designated space for standing straight-to-cam shots with a teleprompter and a sofa for more casual conversation formats. Additionally, I'd like to have an area for mixed-reality VR streaming. Lastly, I'd like to have a craft area where I can have my planner and stationery organized.
Planning, on paper, plays a big role in my content and workflow so having a dedicated space for it would be relaxing and efficient.