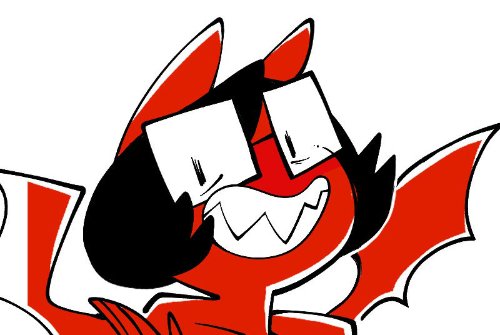 Hannako
Lead Artist (Among Us)
Who are you, and what do you do?
My name is Hannako and I work at Innersloth on Among Us as an artist.
What hardware do you use?
My work is split between a gaming PC and a Wacom MobileStudio 16. It sounds very cool to use one of these especially if you're very mobile, but I also have a bunch of dead pixels where my hand rests at the moment so maybe not. I might just be an aggressive drawer though based on how fast I burn through the cheaply made but not cheap nibs Wacom provides.
And what software?
My main program of choice has been Clip Studio Paint for nearly 10 years now. I use brushes from Glowing Raptor, Frenden, True Grit. For in-game work I use Adobe Animate and Photoshop for some effects where needed. For merchandise I use Adobe Illustrator in the sense that I draw things in Clip Studio Paint and live trace them in Illustrator before adjusting the points and hoping it looks okay.
I use Adobe products, I am not great at them in the way they want me to be.
What would be your dream setup?
Probably start with a bigger desk so I can move between desktop and tablet more seamlessly. If I didn't have to worry about mobility so much it would be nice to have a more traditional Wacom, y'know, the type they put on arms the size of a coffee table.
The real dream would be a tablet with the power of the MobileStudio (it runs Windows and I can play some video games on it if I wanted to, though it's not spec'd for that) but the screen/color accuracy of an iPad and I'll take the Apple Pencil too. If iPads were bigger and didn't require subscriptions for EVERYTHING this would be a different answer probably.
Uses This is supported by ZSA, makers of the Moonlander, ErgoDox EZ and Planck EZ keyboards. They also publish an awesome newsletter.