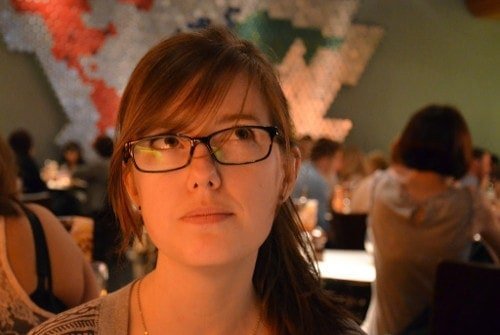 Frances Berriman
Designer, developer, artist
Who are you, and what do you do?
I'm Frances Berriman. I'm a British designer, developer and artist living in San Francisco. I do a variety of things, including freelance product design consultancy and front-end development but most notably I have tended to work on public sector technology projects. For example, I worked on the award-winning re-design of GOV.UK for the UK Government Digital Service and later worked with Code for America.
These days, I am focusing more of my time on my other interests --- IoT and Smart Homes, via my site Sensors and Sensibility, and illustration and fine arts painting.
What hardware do you use?
I use a 2013 13" MacBook Pro for development and design work and this is the device I travel with, but I also use a Chromebook Pixel for just general browsing or writing at home. I recently got an iPad Pro v2 10" and Apple Pencil, but I'm still warming up to that for art. My current phone is a Google Pixel v1 and I'm sticking with that because the new version has no headphone jack for my must-have Bose QuietComfort 20s. I also love my Pebble Time Round and wear it constantly, as I prefer to get alerts to that rather than pulling my phone out every other minute. For similar phone-avoiding reasons, I also like to have a Kindle to hand for reading and currently use the Kindle Voyage. I also carry this adorable cheero PowerPlus Nyanboard Nyanbo battery.
On the art side, I work in oil paint, watercolour and gouache, and I cart everything around in a Fjallraven Foldsack No.1 in copper green.
And what software?
I spend a large amount of my time inside Chrome, so my OS generally doesn't matter hugely, however I absolutely hate the OSX Dock and hide it completely on my Mac. Instead, I get around my machine using Alfred and Terminal. Google Calendar and Gmail (with very heavy filters and labels) rule my days, and I've been experimenting with using Todoist now it has GCal integration. When I've wanted real power-tools for todo lists, though, nothing has beaten GQueues.
For code, I use Sublime Text, but honestly it could be Notepad for all I use the advanced features, and I've been playing with Glitch lately for fun little personal projects. On the design side, I prefer to actually just knock-up actual websites to show wireframes, so I'd be lost without Chrome DevTools.
I have Spotify on every platform, and prefer just throwing on a Daily Mix and seeing what comes up.
What would be your dream setup?
I can work pretty much anywhere and on any hardware, so I don't have a dream in those terms but if I could pick an aesthetic for my ideal live/work location, it would probably look something like Ferris Bueller's-best-friend Cameron's house or the Blueshore ELC building used as a filming location in Legion -- all glass walls and wood in a beautiful natural environment. I work best with lots of natural light and a very controllable environment in terms of sound and temperature and I like to be in a space that responds automatically to my needs - it's probably why I'm drawn to smart home technology. I'm pretty happy with my setup today, though, and I couldn't really ask for much more.
Maybe a teleporter to more easily pop back to London?
Uses This is supported by ZSA, makers of the Moonlander, ErgoDox EZ and Planck EZ keyboards. They also publish an awesome newsletter.