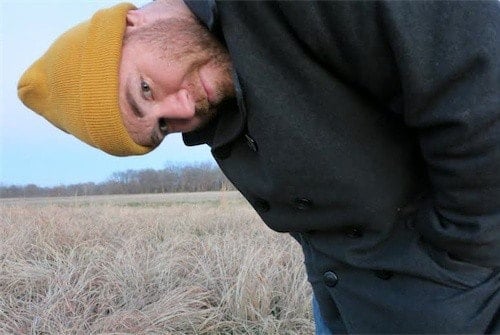 Chris Darden
Board game designer (Dungeon Roll)
Who are you, and what do you do?
Hello, I'm Chris Darden. I am a Senior Data Analyst for a nonprofit healthcare organization in St. Louis, MO, a board game designer, and co-organizer of Geekway (an annual board game convention here in town). In the future, I'll eventually have a website and finally publish something to Medium. In the meantime, you can see what snarky comments I have about lots and lots of board games.
What hardware do you use?
I have an unremarkable system at work that runs Windows 7. The only saving grace is the extra memory they let me have and the dual monitors that make my job a lot easier. At home for leisure and game design I'm typically on a cheap Acer Aspire V5-571-6893 laptop that's running Windows 8 (which I've done my best to make it look like Windows 7) or an iPad 3. In addition, I'm basically naked without my iPhone 4S, it's with me at all times.
I use a Canon PowerShot S110, which takes amazing pictures and doesn't require a lot of fuss to get right and has built in wi-fi so I can share picture with my iPhone on the go.
On the non-technical side I always have a black Sharpie attached to my keys and a Staedtler Black Permanent Lumocolor Medium tipped marker that my friend Ryan convinced me I should always carry with me. And he's right, it's useful for marking up prototypes, signing boxes at the game store, drawing, and general use. I also have a thumb drive attached to my keys that gets used occasionally, but less and less as of late.
For prototyping games at home I have a 6x3 table I picked up at Goodwill for $20 with a Chessex double-sided Megamat on it and a 6x3 piece of plexi on top of that. I can easily draw out boards, make notes, and my wife uses it to pattern out things for sewing. Soon it will be replaced by a 7' Minimalist Gaming Table from Geek Chic, and I am super excited about that.
In addition I have tons of old Magic cards, lots of clear and colored sleeves, cubes, dice, and pawns to flesh out ideas quickly.
And what software?
At work: it's the standard Microsoft Office apps that I'm mainly in. Nothing special here.
On the home PC: Pandora is always going, I work best with music or some noise in the background. Most all of my prototyping takes place in Microsoft Excel. I'm quick with it and I have templates made for various card orientations. It produces ugly but quick cards, but I usually spice them up with icons from The Noun Project or Game-icons. A cheap color printer and plenty of regular and sticker paper are usually all I need to get something going.
On my iPhone, I'm always using the native Notes app to capture thoughts and game mechanic ideas. I've been using One Second Everyday since the beginning of the year to capture one second of video every single day. The last time I compiled it is here. I'm also active on Twitter and love to check Timehop every day.
On the iPad I use it to write notes, check email, and play games. I use Adobe Ideas to sketch out a quick idea and CardWarden to deal out sample hands of games I create. CardWarden really is amazing, every budding game designer should be using it. I would also be completely lost without Dropbox, I use it every single day.
What would be your dream setup?
My dream setup would be a old red train caboose set up on a short section of rails in my backyard near the tree line. A short walk from the house, but far enough away that you would think twice about interrupting me. Inside would be a fast PC with dual monitors, printer, my prototyping supplies, and clear table space to assemble prototypes. I'd also want a small selection of games, a table for four, a small fridge, and a place to take a nap.
Uses This is supported by ZSA, makers of the Moonlander, ErgoDox EZ and Planck EZ keyboards. They also publish an awesome newsletter.