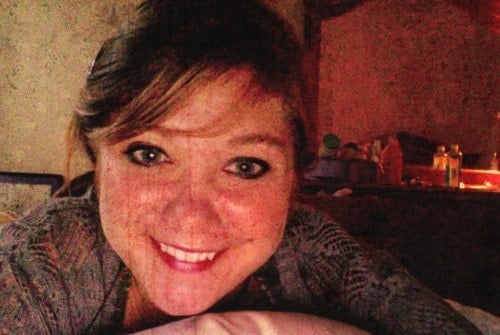 Betsy Bauer
Illustrator, character designer
Who are you, and what do you do?
My name is Betsy Bauer, I have a pet fish named Sushi (though I would like a dog), and I draw stuff for movies all day. I'm employed as a Visual Development artist at Digital Domain's Tradition Animation Studios. I'm currently working on this film! In an animated film, nothing comes for free -- everything must be created from scratch. Whether it be the characters, environment, or even the most insignificant prop, everything must be designed. That's my job! Basically, I get to draw and paint all day.
What hardware do you use?
At work I am using a Cintiq 21UX and a Mac Pro desktop computer. It's very nice. It makes me a little sad when I go home. At home I have a pieced together Dell PC (that I hate very very much) and a used Intuos 3 9x12 tablet that sometimes works and sometimes doesn't. I also have a cheap Epson Perfection V30 scanner that gets the job done quite well.
In addition, I have a 5 year old MacBook Pro that was given to me for free when I was in school, but it does not do too well handling heavy software these days.
And what software?
The operating system being run at work is Mac OS X. On my Dell at home I run Windows 7, and on my Macbook I obviously run Mac OS X. Software wise, I almost exclusively use Photoshop CS5. I have dabbled with Corel Painter, and I think it's a beautiful program. However, it's just so heavy that it has a difficult time handling itself; it crashes constantly. If you download or create some nice custom brushes, you can get almost the same effects with Photoshop.
What would be your dream setup?
My dream set up has two parts. First, the at-desk portion. I would like a set up at home that's similar to what I have at work: A Mac Pro desktop and a Cintiq 21UX.
Second, I would like a mobile way to get work done. I was very interested in the ModBook Pro, but it seems that the company creating these has gone south. Now I am looking at the Asus Eee Slate (even though I would much prefer a Mac OS). I want a tablet computer with Wacom technology that has the ability to run actual software rather than just apps.
Basically... I want to be able to lay on the couch and paint in Photoshop until my heart is content.