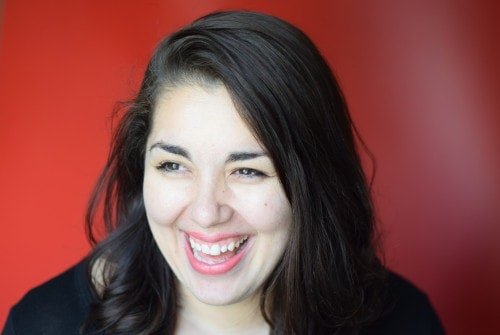 Ana Breton
Digital producer (Full Frontal with Samantha Bee)
Who are you, and what do you do?
My name is Ana Breton and I'm a Digital Producer for Full Frontal with Samantha Bee. I film and edit videos, take behind the scenes photos, and co-manage our show's social media accounts and website.
What hardware do you use?
At work I edit on a Mac Pro desktop and two Samsung monitors; at home I work on a 27" iMac; and on the road I edit on a 17" MacBook Pro. For filming, I use a Canon EOS C300 with Canon lenses; for photos I use the Canon 5D Mark III. If Apple or Canon people are reading this, please send me free stuff. I love you.
And what software?
For Full Frontal with Samantha Bee, I edit videos on Avid Media Composer. I edit photos in Lightroom and make mockups in Photoshop. For script-writing, we use Scripto, which allows our entire team to collaborate at the same time. At home, I edit freelance projects on Premiere Pro under a Snuggie.
What would be your dream setup?
My ideal set up: for filming, a small studio with a green screen, white cyc, and endless equipment to play with. For editing, as many monitors as humanly possible. I love monitors. If you're someone who makes monitors, well, you know what to do.
Uses This is supported by ZSA, makers of the Moonlander, ErgoDox EZ and Planck EZ keyboards. They also publish an awesome newsletter.