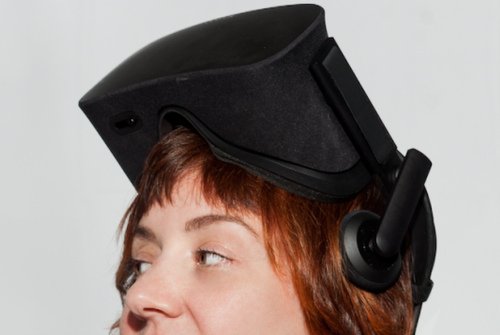 Amelia Winger-Bearskin
Artist, creative director
Who are you, and what do you do?
Hello, I'm Amelia Winger-Bearskin, I'm a Developer Evangelist for Contentful. I'm also Seneca-Cayuga Nation of Oklahoma Deer Clan (Native American.)
What hardware do you use?
Computers
I use a MacBook Pro for work and an Alienware (1080 GPU) for gaming and VR development (I have a T1 accelerator but I don't always use it). I use a Logitech G613 mechanical keyboard and an AmazonBasics mouse.
VR
I have 2 Oculus Rifts + Touch that I use to prototype VR experiences, a Samsung Gear VR, and a Ricoh THETA V for 360 video capture.
Audio
An AT2020USB+ cardioid condenser USB microphone for podcasting. Shure mic and Focusrite Scarlett for vocals (music.) Zoom Recorder for field recording (a large and a small one.)
I have a lot of keyboards (I'm an absolute keyboard nerd) but my two favorites I'm using right now are: Alesis Micron with a vocoder and the Alesis VI25 MIDI controller. Mostly for making intro/outro songs for my podcast and some sound installations, one of which I showed at the For Freedoms Congress in Los Angeles where I made a 'low sensory' room for their conference where one could listen to 'un-guided' meditations I recorded which are sort of funny versions of guided meditations. I love that more and more conferences (like MozFest) are creating low sensory spaces for supporting neurodiversity and inclusion in their conference spaces - I wanted to do something like that for conferences who ask me to speak or give a workshop if they are open to it, and For Freedoms was certainly open to it!
And what software?
Websites
JAMstack with Gatsby + Contenful + Netlify.
Podcasting
I use BuzzSprout to host my podcast RSS feed and connect it to iTunes/Spotify etc. Wampum.Codes is a podcast featuring native emerging technologists and storytellers - I published a blog post on it.
Making Memes (and visual design)
I use Adobe Creative Cloud to do 3D prototyping and make memes and art stuff.
VR
Unity to develop VR experiences and Blender, Photoshop and C4D for making assets. My Instagram has some of the raw images/screen grabs.
Sound/Music
Ableton and GarageBand for audio editing. I record my podcasts on Zoom then edit in GarageBand.
Productivity
Visual Studio Code with ZSH in Terminal (with the Agnoster theme).
My boss just showed me some cool things to use with Alfred and Chrome bookmarks which I think I'm going to start using.
Slack, Zoom, Jira, Gmail, Houseparty and Snap Camera to make the most of virtual connections these days. So many Zoom calls, conferences, meetups and more since sheltering in place, I'm trying to keep it fun.
I founded the Stupid Hackathon and I hope maybe to do an online version we can still play over Zoom - the one at Noisebridge had to be postponed but I'm very excited for when it happens in person again.
What would be your dream setup?
I wish I had a professional recording studio, or at least sound proofing - construction across the street can be heard on my podcast, unfortunately.
I also would love to have my own Oculus Quest and Magic Leap 1 - so far I've only been able to borrow them for testing and developing experiences on.
I also wish the Dell gaming tower I used to develop on wasn't broken; it didn't survive in my move from Brooklyn to Oakland last summer.
Uses This is supported by ZSA, makers of the Moonlander, ErgoDox EZ and Planck EZ keyboards. They also publish an awesome newsletter.